Life Insurance
There's no way around it, life insurance is one of the foundations for solid financial stability for you and your family. While you might not like thinking about it, getting everything in place while you're still healthy guarantees that the burden won't be put on your loved ones at a time when they have more important issues to worry about.
Full range of life insurance options
At Virginia Insurance Services, we offer a wide range of life insurance products for residents of Richmond and surrounding areas. For 30 years we've helped families by assessing their current situation and future needs, ensuring they get the right type of coverage to best protect their assets and provide a stable future for their spouses and children.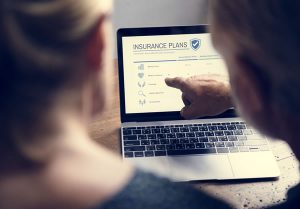 VIS offers a wide range of options and will help you determine which ones fit your unique situation most effectively:
Term Life Insurance
Provides the greatest coverage at the lowest rates. Purchase coverage for a defined term and know exactly how much your family will receive should something happen to you.
Whole Life Insurance
Unlike term insurance, whole life coverage is for your entire life. Provides guaranteed life insurance protection and premiums that will not change over time. Whole life insurance policies also accumulate cash value that can be used to fund children's educations, pay medical bills, and other personal needs.
Universal Life Insurance
Gives you the flexibility of having both term life insurance and a permanent life insurance policy. Choose affordable coverage that best suits your needs and earn tax-deferred interest on the value of the account.
Group Life Insurance
Provides business owners with basic and supplemental term life insurance coverage for employees. These policies are renewed annually and provide guaranteed death benefits.
Thank you very much for the fast, helpful and courteous way you handled my claim (the first claim I have ever made); I will recommend you to all my friends.

Josh P.Short Pump
Investment options and annuities
Our agency offers Traditional, Roth, SEP, and Simple IRA plans. Traditional and Roth IRA plans are available for all individuals and contributions may qualify as tax-deductible, dependent on an individual's qualifications. SEP and Simple IRA plans are employer-sponsored, which makes them beneficial to self-employed individuals and offer higher contribution limits.
Can't find a life insurance or retirement plan to meet your needs? Take a look at our annuities. We offer three types of annuities that provide guaranteed interest rates and tax-deferred savings without limits on annual contributions.