Renters Insurance
Coverage You Can Count On
As a renter in Virginia, you must protect your personal belongings from theft and damage. Virginia Insurance Service's renters insurance is tough to beat for ease and value for your money. On top of that, we will give you peace of mind by protecting the things that are valuable to you.
You may not own the place where you live, but your residence is still a home, full of memories and your valuable property. The easiest way to keep your things covered is with a renters insurance policy.
Renters insurance is extremely affordable – as little as the cost of one value meal a month. Don't wait to get your stuff protected. Get started with a free renters insurance quote today.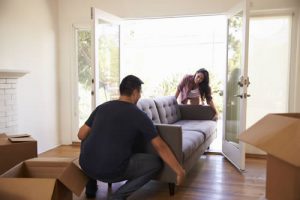 Renters Insurance that Protects You
You will also be glad to know that our renters insurance policies include protection from burglars. Because the burglary rate for tenants is approximately fifty percent greater than for home owners, a renters insurance policy is definitely a worthwhile investment to think about.
Our Virginia renters policies also cover:
Personal belongings, no matter where they are. (Should you go camping or vacationing, your camping tent, gear and other property are going to be protected).
Loss of use, which provides coverage for any added living expenses you have because of temporary relocation.
Personal liability with regard to bodily injury, damage to property or personal injury claims made against you no matter where you are.
Medical payments to other people who are hurt in an accident as a result of your home or personal actions.
Want to find out more? Give us a call at 804-744-3345 or get a Virginia renters insurance quote online. Remember, If you purchase one of our Virginia renters policies, you may be qualified to receive a big discount on your car insurance policy.
Thank you very much for the fast, helpful and courteous way you handled my claim (the first claim I have ever made); I will recommend you to all my friends.

Josh P.Short Pump